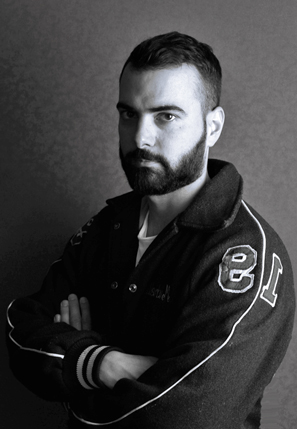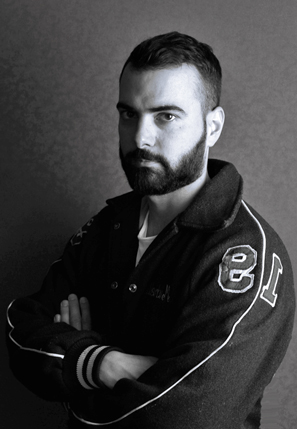 Photo: Éric Lanuit @ericlanuit
Olivier developed his passion for art and design very early in life. In 2007 he received his degree from the École nationale supérieure des Arts Décoratifs in graphic design / multimedia.
He continued his studies at Sciences Po and completed his Master's degree in communication. He worked for several years in a public relations agency, and finally chose to express and disseminate his art using digital tools. In 2013 Olivier launched his blog, 'The Daily Drawing Project'. His art gained rapid success globally. He has collaborated with many well known media titles, participated in various exhibitions and worked with publications in France and abroad. As an artist and independent graphic designer, Olivier continues to explore his written work on the male figure.

Olivier développe avec passion son art du dessin depuis son enfance. En 2007 il est diplômé de l'École nationale supérieure des Arts Décoratifs après s'être spécialisé en design graphisme / multimédia. Il poursuit ses études à Sciences Po en communication, travaille quelques années en agence à Paris, puis choisit d'exprimer et de diffuser son art à travers les outils et supports digitaux.
En 2013, Olivier lance son blog The daily drawing project. Ses dessins connaissent un rapide succès à travers le monde. Il collabore avec plusieurs titres de presse magazine, avant d'être sollicité pour divers projets d'expositions et de publications en France et à l'étranger. Artiste-auteur et designer graphique indépendant, Olivier continue d'explorer son travail d'écriture autour de la figure masculine.